In general, an investigation into a suspicious death must show that the suspect had motive, means, and opportunity in order for a D.A. to pursue and prosecute a case.
A traditional mystery (not much blood and gore, with an emphasis on the howdunit, whodunit, and why) might focus on the little old lady who seems that she would never harm a soul. In fact, she may be the dastardly evildoer in a cleverly plotted story.
A detective must discover why the victim needed killing – the motive. Was the crime committed to cover up another crime? Was the mild-mannered little old lady, barely making ends meet through a glitch in her pension system, cashing social security checks that belonged to a long dead spouse now buried in the garden? Did the victim uncover the truth and need to be silenced before spilling the beans? Readers and jury members alike might relate to her desperate plight as a motive that pushes people over the edge.   
The detective must show that the suspect had the means to pull it off.
What would a little old lady do? The victim had no outward signs of blunt force trauma from being struck by a baseball bat or golf club. The answer lies in the multi-colored display of foxglove, readily available in our senior citizen's garden. Every part of the foxglove plant can cause allergic reactions and a few fresh leaves are enough to kill a person. Collecting the foliage can irritate the skin and eyes, so wearing gardening gloves, eyeglasses, and a mask (commonly worn in pollen season) would have protected her when working with her weapon of death.
A detective must figure out if the suspect had an opportunity to deliver the poison to the victim. The foxglove leaves look very much like large baby romaine, if a bit fuzzier. But lathered in salad dressing at a neighborly gathering, nobody would be able to tell the difference.
Or, the senior citizen could bake up a special plate of brownies and share them.
From J.K. Rowling's Harry Potter to Agatha Christie, foxglove has been a popular way to 'off' annoying people in fiction. Snape uses foxglove to make a potion in Potions 101 and Christie mixed it with other, edible greens in the garden in "The Herb of Death."
My wife, Sheila, picked up six plants in three different colors at the garden center. I warned her about washing her gloves after handling the plants. All protocols were followed and no brownies have been made recently at our house.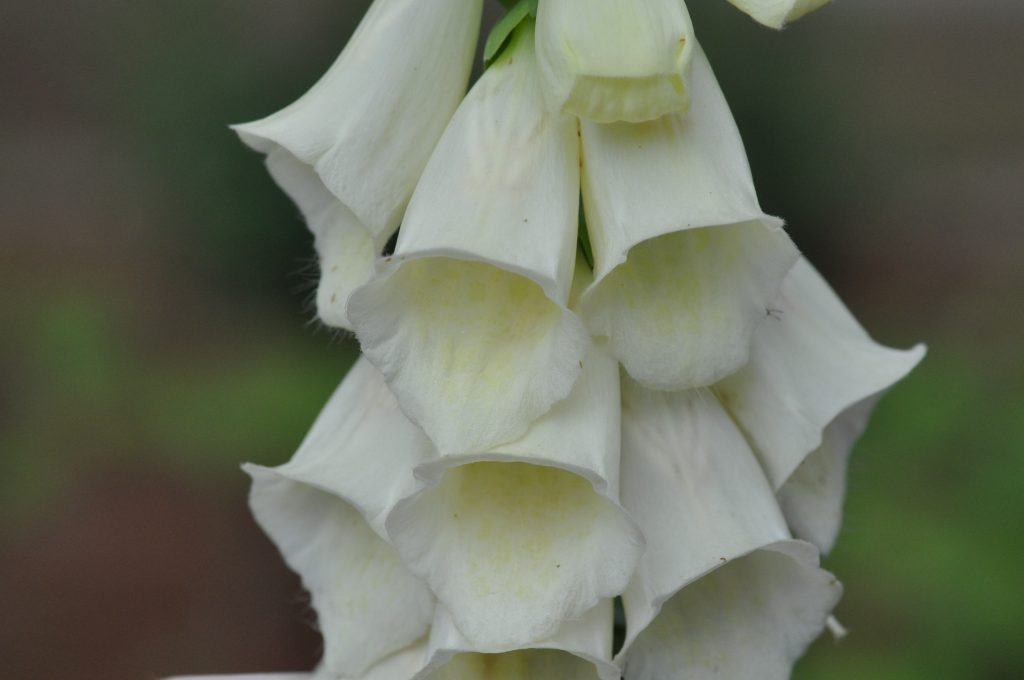 So, why do we allow foxglove to be grown if it can be deadly?
The botanical name for foxglove is Digitalis purpurea. "Digitalis" is heart medicine made from foxglove. With a controlled dosage, digitalis is valuable in treating heart failure, but the wrong amount of foxglove can cause irregular heart function and death. Long-term use of foxglove can lead to symptoms of toxicity, including visual halos, yellow-green vision, and stomach upset.
The good news is that measuring digoxin (a form of digitalis) concentrations in the blood can help detect foxglove poisoning. If the detective and the other investigators are savvy about plants and gardens and the neighborhood dynamic, asking the right questions will uncover the reason and method of the deed. Case closed.
*Please note: This post is for entertainment purposes only.
Please follow and like us: