We have been moving toward a gluten-free diet in our house – not completely, but definitely reduced. Sheila has experimented with flour combinations and this flavor-packed crust is a soft version that stands up to hearty veggie fillings. The flavor in the crust complements all veggie and some meat fillings. We have a Savory Tomato-Squash filling that when combined with this crust, is delicioso! Give the crust a try.  🙂
"Reduced-Gluten Cheesy Rustic Pie Crust"
Ingredients
1 cup all-purpose flour + 1 Tablespoon for roll-out
1/2 cup white rice flour
1/2 cup brown rice flour
1/2 cup fine ground almond flour
1/2 teaspoon sea salt
1 cup butter (straight butter, or butter with canola oil added)
1/4 cup shredded thin, cheddar mix
1 Tablespoon grated parmesan cheese
4-5 Tablespoons cold water
Plastic wrap
Parchment paper, 15" wide
Instructions
Place all flours (except 1 Tablespoon) and sea salt in large mixing bowl, and whisk to combine.
Dice butter into 1/4 inch pieces and add to bowl.
Add cheddar and Parmesan cheeses to the bowl.
Use pastry blender and cut butter and cheeses into the dry ingredients, until well blended and resembles pea sized clumps.
Make a well in the center of the mixture and pour in water.
Use hands to combine water and the rest of the mixture until dough comes together.
Form into a disk (about 1 to 1.5 inches thick), then cover in plastic wrap and refrigerate for no more than an hour.
Prep your chosen pie filling while waiting for the dough to chill.
When ready to roll out the dough, get two large pieces of parchment paper ready, one to place under the dough and one to place on top. Sprinkle small amount of all-purpose flour on the bottom paper, center the disk on the sheet, and sprinkle small amount of flour on the disk.
Roll out the dough between the papers until 12" in diameter, keeping it centered.
Remove the top paper and trim the extra dough from the 12" circle.
Place the circle of dough (still centered on the paper) onto a disposable aluminum cookie sheet.
It is ready to receive the savory filling of your choice.
Place the filling in the center, leaving a 1.5 to 2 inch edge all around.
This dough can be folded and pleated easily to create the rustic look, and will hold in the moisture from the filling. 
*Tips:
Bake on bottom oven rack after filled for 'no-soggy-bottom.'
Time and temperature depends on your chosen filling, but between 350 and 400 degrees for 50-60 minutes are the target ranges.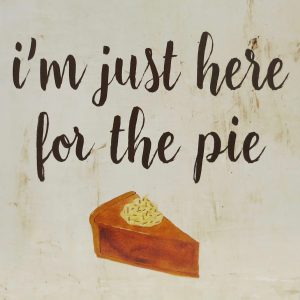 Enjoy!
Please follow and like us: