The name 'Quantico' has been synonymous with FBI (Federal Bureau of Investigation) training for decades, but in fact, Quantico is the town where the Marine Corps Base is situated in Virginia (USA). The FBI Training Academy is located on 547 acres within the Base, and is run by the FBI's Training Division. Additional training happens elsewhere.
Special Agents are the most visible FBI agents to the public at large and for the most part, those are the men and women we see depicted on TV and in movies.
So, how do you get to become an FBI Special Agent? Only the best and brightest need apply.
Before you ever get to the Academy, there are a few items to check:
U.S. Citizenship

Between the ages of 23 and 36

B.A. from accredited U.S. college or university

Three years full-time work experience

Be eligible for top-secret clearance

Physically Fit (in ways most people are not)
If you can say with certainty that you meet the minimums listed above (there are others as well) then you might be eligible to apply to be a Special Agent.
But before you fill out the paperwork, consider what you will be asked to do. The application process takes at least a year. Then, if you pass all the tests, get through Quantico, this is a twenty year commitment, not a six months to a year try-it-see-if-you-like-it job. You will be required to:
Stay at the training facility for the 21 week course

Maintain a high level of fitness throughout your career

Stick to a strict code of conduct throughout your career

Work a minimum of 50 hour weeks

Be available for posting anywhere in the world for temporary or long-term assignments

Be on call 24/7 (weekends and holidays as well)

Carry a firearm and be willing to use deadly force if needed

Place yourself in situations that may result in personal bodily harm
Would you and your family be on board with all of that?
Then here's what the recruiters and interviewers are looking for:
Leadership

Ability to work well with others – if you are a loner, this job is NOT for you

Organization & Planning

Problem Solving

Adaptability

Initiative

Communication
Still interested? Here's a little of what to expect:
You'll submit the application and be screened for the minimum requirements listed above.

Have the first of several rigorous interviews and computerized tests.

You'll do a self-assessment of your physical fitness level and hand it in – no cheating on the times or the reps, because they'll figure it out fairly quickly if you do and there is zero tolerance for fudging anything, anywhere along the way.

Have various health screenings.

They will conduct a very deep background check.
Pass the timed in-person Physical Fitness Test at least twice during the application period, before actual attendance at the Academy.
Once all that is completed satisfactorily, then the candidate might be invited to attend the FBI Academy.
The application testing process deals with academics, analytic ability, and health related questions, but the Physical Fitness Test is the one that points to a lifestyle commitment. For the Special Agent applicant, there are four challenges to be tested:
Maximum number of continuous situps in one minute

Timed 300-meter sprint (about 328 yards)

Maximum number of continuous pushups

Timed 1.5 mile run
To give you an idea of what is involved:
A woman can score 1 (one) point for doing 35-36 situps in one minute. 10 (ten) points can be scored for doing 57 and over in one minute. That's not a typo. Try doing that many situps unless you are in really good shape. Right. I never liked situps. If the candidate stops at any point during the minute, only the situps completed up to that time are counted.
The 300-meter sprint looks easier to me, because I ran sprints (and won races) when I was younger. Now? I'd be happy to score 2-3 points, but then I'm not 23 (or even 36) years old anymore.  😉
Now for the pushups. These must be performed with a straight body, arms fully extended and elbows away from the body, feet together, and continuously. 45 pushups or more without stopping will earn you 10 (ten) points – guys must do 71 (seventy-one) without stopping to earn the 10 (ten) points. Women can actually get points subtracted if they only do 4 (four) pushups, and won't earn any points unless they can perform at least 14 (fourteen) pushups without stopping. There is no time limit for the pushup event, but the candidate must score at least one point in order to pass this section. If the candidate pauses at any time during the event, only the pushups completed up to that point are counted.
The 1.5 mile run is a timed event. The female candidate must complete the course in no slower than 13:59 in order to get on the board with one point.
You are allowed no more than five minutes between each activity and are scored on each one. If you fail one, but do well on the others, it doesn't matter. You fail the entire test and can retake it at a later date. But not too much later. There is a time limit to re-taking this particular test. Even if you have done well in all other testing, if you can't pass the PFT, you will not become a Special Agent.
Now what? You've passed the tests, you're smart enough, fit enough, and work well with others. You've been accepted to the FBI Academy at Quantico.
Stay tuned for information about the FBI Academy Training.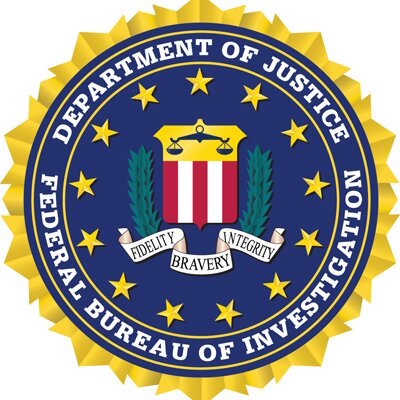 *Photo credits: the FBI website