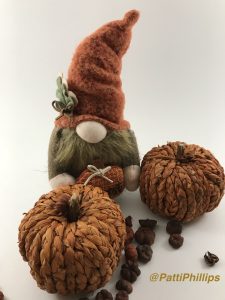 If there are no paragraph separations, please double-click on the title to create a more readable version.
Despite the challenges many of us face all during the year, and notwithstanding the pundits who shout:
Wars are ongoing in multiple countries.

Prices are up.

Inflation is rising (even if at a slower rate).

Covid is still with us.

Politics keeps heating up.
We can still be thankful. We can't completely ignore all that turmoil, but we can lend a helping hand to those in need, create the best life that we are able, and choose to be kind.


Sheila and I are thankful for each other's support as we go through our quirky, soon-to-be-over,  knee troubles. 

We are grateful to have a roof over our heads, knowing that many people in war zones, earthquake areas, wildfire spots, and volcano sites, have lost everything.
We are thankful for great food and the ability to cook it well, knowing that people facing challenges with money and housing sometimes go hungry.
We are deeply grateful for the loving family members that step up to help our elder relatives who have slowed down a bit.
We are thankful that we have the right to vote good people into office and that we have the equally important right to vote the lousy ones out.

It's the 12th anniversary of Kerrian's Notebook. We are so very pleased to have been around all these years. We are beyond chuffed that you have taken the time to interact with us and continue to read about "Fun, Facts, and a Few Dead Bodies." The Kerrian community is a fabulous bunch!  THANK YOU! 

Have a very Happy Thanksgiving!