Police Officers have as many different backgrounds as the general population these days. Depending on where they live, candidates can come from poor neighborhoods as well as better ones, arrive fresh out of high school or (increasingly) college graduates, and they have all types of ethnic backgrounds. Except for the male/female balance, the mix is becoming more representative every year of our culture as a whole.
http://www.criminaljusticeschoolinfo.com/women-law-enforcement.html
Just as educational, economic and ethnic backgrounds differ, so do the reasons for applying to the academy. Take a look at a few of them:
Help the Community
Some of the candidates reveal in their preliminary interviews that they just want to help make their towns safer. Growing up, they may have witnessed crime in their neighborhoods and now want to protect or defend law-abiding citizens. And, it's not uncommon for younger members of police families to want to carry on the family tradition.
By becoming a police officer, they will be able to:
assist in evacuations before, during, or after natural disasters.
keep the peace after power outages (guard neighborhoods from looters, patrol the streets, keep riots from breaking out when tempers flare).
search for missing persons.
take over traffic control at dangerous intersections when traffic lights don't work.
investigate and solve crimes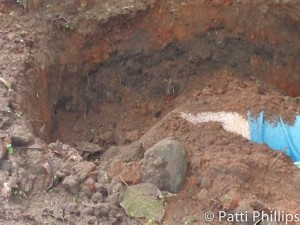 Have an Exciting Job
For some, even the thought of a 9 to 5 desk job is out of the question. TV shows and movies with their inaccurate portrayals notwithstanding, the idea of being on the streets and solving crimes can be a real draw. Depending on the department or the size of the city, the level of real excitement might range from that 9 to 5 desk job they didn't want to actual street time on the narcotics squad. The assignments may not be glamorous to most people, but to a dedicated police officer, investigations are what gets them up in the morning (or more likely, middle of the night).
Authority
Some potential candidates are looking for jobs with a bit of authority, where civilians will look to them for direction or guidance every day on the beat. In most areas, the police are treated with respect.
Military Feel
Many potential police officers prefer a life that resembles the military, with its department ranks and orderly chain of command. Careers in law enforcement are actually fairly easy transitions for men and women who are leaving military duty and moving into civilian life. The mental and physical training they've already received during military service is very helpful during the specialized training they will receive at the various law enforcement academies.
Once the initial decision is made to become a Police Officer or other Law Enforcement agent, the next step is to decide which area is the best fit.
Here are links to posts that give overviews of the requirements for a few different types of law enforcement. A smart potential candidate takes a look before he/she makes career plans.
Police Academy/State Trooper: http://bit.ly/14vISns
Texas Ranger: http://bit.ly/1dvnoAj
Sniper: http://bit.ly/1Kal2lz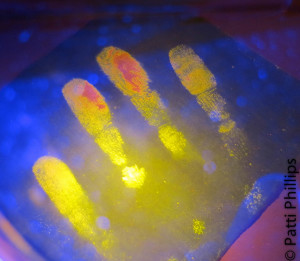 Detective: http://bit.ly/1CfG3IR
If somebody you know wants to become a cop, please pass this along.  🙂
*Photos by Patti Phillips with the exception of the sniper photo.
Sniper photo from Wikipedia